2
minute read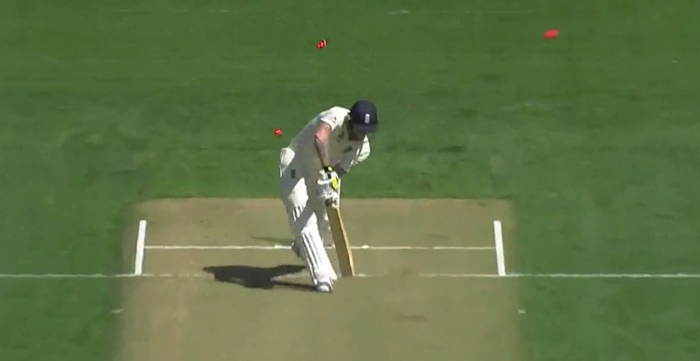 England were 58 all out today and New Zealand didn't even have to stoop to a bowling change. Being as play largely took place during the UK night, England supporters will have first seen the score at all sorts of different points, depending on bedtime, alarm time and bladder size.
When was the worst moment to start following events?
0-0 in England's innings
There's a case for saying that those who were there from the beginning got it worst. We disagree. Even though it occurred at hellish pace, seeing a collapse unfold gives more time to come to terms with what's happening. There's greatly reduced shock value.
18-3
This probably gets our vote. At 18-3, the score is already bad enough to provide an unhelpfllu sleep-denying burst of adrenaline in the middle of the night. You would then have seen the score become 18-4 and then 18-5 and then 18-6.
Six wickets is a lot of wickets, while 18 runs is very few runs. 18 is the score at which the situation officially moved from 'gravely troubling' to 'hugely disastrous'.
58 all out
A horrifying score, but yet you've missed the light relief of Craig Overton's forlorn late sally and now have to endure the protracted drip-drip erosion of hope via Kane Williamson's bat. This is not a good moment at which to tune in.
123-3 in New Zealand's innings (England 58 all out)
We just felt like we should include a mid-New Zealand innings option. This seemed the best/worst. At 123-3 and England 58 all out, the situation is already full-on dogshit and there will be precisely nothing else to cheer for the whole of the rest of the night/day.
175-3 in New Zealand's innings (England 58 all out)
The full and complete horror, all in one go.