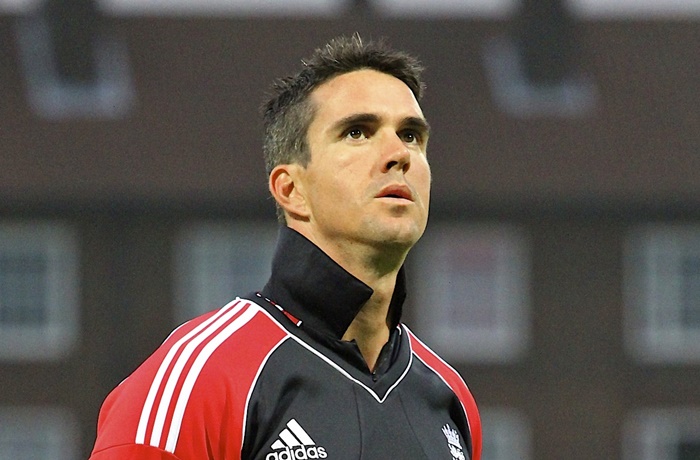 Terry's been with the firm for 30 years, but he's not retiring; he's going part-time. A couple of years down the line Terry reduces his hours further and then a bit later still he says that he's going to be available for jobs he's already done a bit of work on but that he doesn't want to start anything new. One day you suddenly realise that you haven't seen Terry in a very long time.
So it is with cricketers these days. They just fade away. Other than grainy Twitter clips of him striking boundaries for the [insert city name] Sunbadgerers, we honestly can't remember the last time we saw Kevin Pietersen play cricket. But he's definitely retired now.
As we see it, there are two main ways you can go about covering a player's retirement. (1) You trawl through the archives, pick out his finest innings and try and do a comprehensive career retrospective. (2) You sit down with a coffee and see what first comes into your head as being the peak moment.
The issue with taking the first approach for Kevin Pietersen is that as well as all the great innings, the task also entails wading through a whole heap of stuff about him falling out with people. We once described his feud with the ECB as being exactly like a soap opera because it never ends.
Our view of that thing is increasingly that it was a situation where fairly small stuff grew to seem like big stuff for a bunch of coaches and cricketers who had to spend morning, noon and night together. For context, in one of the more accidentally enlightening passages in his autobiography, KP said: "We are on the road for 250 days a year, we wear our England kit on most of these days … It never, ever ended."
You don't have to like the guy to read that sentence and sympathise a bit.
The other problem with the 'some of his best innings' approach is that, even cut short, Pietersen's was a long career. It took in 104 Tests, a slightly greater number of one-day internationals and a World T20 win. You can't really do a functional summary of something that sprawling, which leaves us with option two: you go with the moment you were most excited about and just sort of hope to hell that it speaks of some greater emotional truth that somehow crystallises his entire career.
Having made a coffee and consulted our head, the thing that we thought of as being the peak Kevin Pietersen moment was his first Test innings.
We'd guess that somewhere around 99-100 per cent of you will disagree with that. Even those of you who picked something from the same year will probably go with his "series-winning" hundred at the Oval.
History, by The Verve, is a more powerful song than Bittersweet Symphony. However, you will almost never hear History played on the radio. This is an example of a phenomenon where a band earns attention for one song only for the following one to be wrongly identified as the more significant one in the long-term simply on the basis that it sold more. Eventually the big single becomes so all-pervasive that no-one really remembers the first one because that memory is never refreshed.
You can probably think of more and better examples. All we're saying is that the 2005 Oval Test is an example of this in sport. Plenty of people think that Pietersen's hundred defined the series and while it was of course hugely important, the series had to a great extent already been defined by then – there had already been four-and-a-half Test matches, after all. Pietersen's was probably the key moment that was seen by most people, but that is not the same as being the best moment.
We've written before about how we found that whole fifth Test a slightly maudlin experience. Pietersen's was an autumnal knock, both literally but also in the sense that if there was still much to look forward to in terms of his own career, it was already pretty clear even at the time that the zenith in terms of memorable summers was already drawing to a close.
The first Test had a different vibe. There'd been a hell of a preamble in terms of a crazy volume of adrenal one-day cricket, but Lord's was where the posturing ended and the important stuff began.
But let's go even further back, because we need to provide Kevin Pietersen's back story.
Just before his Test debut, KP had a slight reputation for being awkward, but it wasn't really thought of as being an insurmountable problem. Andrew Strauss would not at this point have called him a cunt. His personality was really just a background thing; something almost wholly overshadowed by his batting.
Back when there were no Lions in England in 2003-04, Pietersen toured India with England A and scored four centuries. Matt Prior did reasonably well on the same tour and pretty much no-one else emerged in credit. In terms of working out who England should pick to bat in the middle order in coming years, it was a pretty successful tour.
In 2004, the full England side played one-day series in Zimbabwe and South Africa. Kevin Pietersen was from South Africa and South Africa didn't much like him.
Five innings into his one-day international career, Pietersen had been dismissed once, for a golden duck, and was averaging 234, scoring at near-enough a run a ball. In the fifth match against South Africa, Pietersen made his second hundred – an even 100 not out off 69 balls in an England defeat. In the seventh match (different times), he made 116 out of 240 and England lost again.
Presumably they were feeling magnanimous in victory, but the South African fans who had been giving him relentless shit throughout the series were also giving him a bit of applause by this point.
Forget everything that happened afterwards for a moment: this is the character who came to the crease at Lord's in 2005 and he did so when England had been losing the Ashes for as long as anyone could remember. They had also been losing wickets to Glenn McGrath for as long as anyone could remember.
England's score shortly after Pietersen emerged was 21-5 and Glenn McGrath had 5-7. All notions that maybe things were different this time around had been inserted into the bin.
England lost that match, but with his first (and second) innings in Test cricket, Pietersen reached into the bin, extracted those hopes, wrapped them up in clingfilm and said: "Let's not be hasty. I think we can make something out of these yet."
He made just 57 runs, but those 57 runs contained a lot of information and KP did three important things.
The first important thing that KP did was pretty much fuck-all. After 41 balls he'd scored nine runs. He faced McGrath, Jason Gillespie and Brett Lee and pretty much just ignored them. He made it look like it was possible to not subside to 21-5.
The next important thing that KP did was he smashed Glenn McGrath for 14 runs in three balls. This was simply not a thing that happened to Glenn McGrath in any circumstances, let alone (a) against England and (b) when England had pretty much already collapsed.
The final important thing that KP did was he hit Shane Warne for six. Warne had barely bowled by this point and also dismissed KP with his very next delivery, but given KP's one-day record at this point, hitting Warne for six definitely implanted the idea that Warne being hit for six might happen again and if Warne being hit for six by an England player could happen again, what the hell else could happen?
Pietersen's second innings in that match was really just him elaborating on these three points. He hit Brett Lee for six, he hit Warne for six again. He made 64 not out as England were bowled out for 180. He said to his team-mates: "It is possible to hammer these bowlers and if it's possible to hammer them then it's definitely possible to just sort of hang around working the ball about making steady runs."
He also said the exact same thing to the fans, which was even more important because the people in the stands were the batteries that powered that England side. That England side redefined what England fans thought their team could do and also how people thought they would go about it.
Kevin Pietersen sent out that message early and as a bonus he also gave the impression that he might play one or two innings that would be worth watching in the future.