2
minute read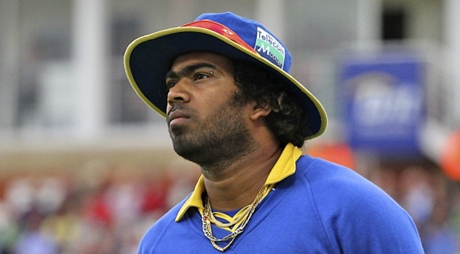 In Cricinfo's preview, it is suggested that England might target Ajantha Mendis. That is the best plan going: England batsmen targeting a weird spin bowler – England's batsmen being famously good against weird spin bowlers. But it's that or try and hit Lasith Malinga for six, so attacking Mendis it is.
It will take a marked change in fortunes for both teams if this is to end in an England win. The contrast is great. Sri Lanka settled on a way of playing quite some time ago and it works for them. For their part, England are trying things. 'You never know' seems to be their motto. Sri Lanka can afford to leave out wily old Rangana Herath who goes at less than a run a ball in domestic Twenty20 and not much more than that in the six internationals he's played. England have Moeen Ali at three.
We've mentioned Ali before and we don't want you to get the impression that we don't rate him. He's a good player, we expect to see more of him and we'll be willing him to do well when he comes to the crease. We're only being critical of the fact that England are entering a must-win World Cup game with a pivotal batsman for whom "the 36 against New Zealand revealed glimpses of his ability" according to that Cricinfo preview.
Ali's international experience is genuinely measured in weeks. That's not his fault, but we don't really buy the argument that inexperienced players often play with greater freedom. That's just rhetoric masking the fact that your planning was crap. In knock-out matches (which this basically is) you're usually better off with players who are numb to the less important aspects of playing for your country.
A 32-ball Moeen Ali hundred will not disprove this. All that would mean is that England's selectors and management got lucky. If they truly knew he was capable of such a thing, he should have been brought into the side months ago.