< 1
minute read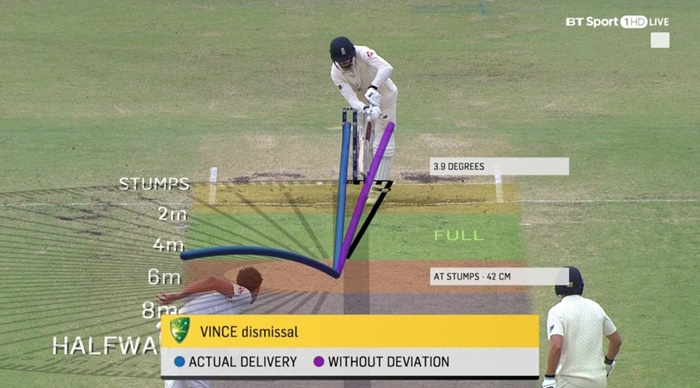 It had to happen eventually. Today was the day James Vince finally managed to avoid edging one to slip.
And it was so easy to avoid. All he had to do was persuade an opposition bowler to aim a 90mph delivery about a foot wide of leg stump only for it to hit some sort of chasm which would persuade it to chart a new course for off stump.
He did his best though, did Jimmy the Nick. Presented with this heinous crime against physics, our boy presented the full outside edge of the bat. Alas, for once he couldn't make contact.
We all have our limits.
ICYMI: The ball of the century

Mitchell Starc's ridiculous delivery from EVERY angle ????

Just. Wow.#ItsTheAshes pic.twitter.com/H165bQXTJy

— The Ashes on BT Sport (@btsportcricket) December 17, 2017