Bangladesh
14
If you've been around this site for a couple of years and have properly been paying attention, you'll know that we have a slight obsession with Bangladesh's Mominul Haque on the not-at-all flimsy grounds that his name sounds a bit like a drunk person saying a team-mate's name – a team-mate's name which when mispronounced sounds like 'animal'.
Alongside that, he's actually a pretty good batsman. However, despite four Test centuries and an average of 63.05 in the longest format, he was batting at nine against Afghanistan today.
Bangladesh's batting order has long perplexed us. Rather like Afghanistan, they seem to produce more than their fair share of spin bowling all-rounders and this gives rise to a situation where guys who start out as bowling tail-enders suddenly reveal themselves to be top order batsmen who bowl a bit. Then, two matches later, they're back down the order again.
But Mominul? His freakish Test average is obviously going to fall, but Bangladesh aren't exactly blessed with batsmen good enough to fluke such a statistic. Surely he's better than coming in at number nine?
In case you're wondering, Mominul's near-namesake Anamul Haque opened. Anamul's Test average is nine.
14 Appeals
15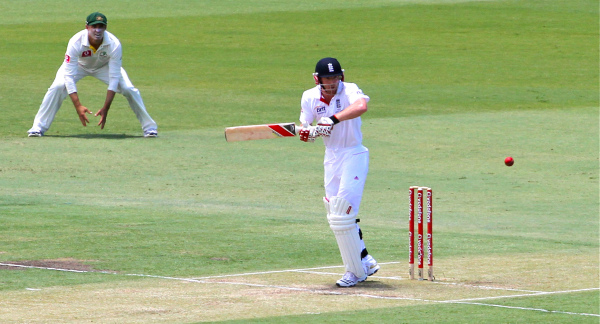 Our latest Kings of Cricket piece is up on the All Out Cricket website. The subject is Paul Collingwood. Bear with us. We think we've made our case.
It's mostly about his magical magnetic hand, but there's more to it than that. Consider it a paean to three-dimensionality; an ode to all the qualities that don't show up in the stats.
Bangladesh have got a leggie
Fast bowlers and mystery spinners – that's how you win Test matches. But several years ago Bangladesh spotted a gap in the market for a seven-man attack comprising nothing but conventional finger spinners. They've been ploughing this furrow for quite some time despite the complete lack of crops.
But maybe things are changing. They've got a leggie. Jubair Hossain took 5-96 in the first innings of the third Test against Zimbabwe. It probably doesn't pay to get too excited being as this is only his fifth first-class match, but at least he gives their attack something different.
15 Appeals
11
Is MS Dhoni's arm made out of just one super fast-growing bone? We're imagining an ever-extending protuberance that requires regular pruning based on the following from Cricinfo:
"On the eve of the meeting, a BCCI insider revealed that Dhoni was recovering from a "right forearm" injury. By the time the selectors finished the meeting, an aide close to Dhoni said it was a "wrist" injury. Two hours later, BCCI secretary Sanjay Patel told reporters that Dhoni had been advised rest after hurting his "right thumb"."
Dhoni was apparently carrying the injury during the aborted series against the West Indies when it was presumably some sort of shoulder problem.
Bangladesh batsmen
In Chittagong, something very unusual is happening. Bangladesh are making a dominant start to a Test match. They've already won the first two Tests against Zimbabwe and appear to have drawn some confidence from this. At the time of writing, they were 213-0 and both Tamim Iqbal and Imrul Kayes had made hundreds.
We were going to bring you some exciting statistics about Bangladesh partnerships like a proper media outlet, but Statsguru isn't working so we've quickly lost interest. Someone put something in the comments. Make it up if you want.
Battery
Pakistan are still battering New Zealand. It's odd how each of their recent Tests appear to have taken place on two different pitches. You'd think the opposition would object to having to bat on a pitted minefield when Pakistan do all their run-scoring on a complete featherbed.
11 Appeals
7
Well that was easily the tensest sporting moment of the last 20 years. Possibly ever. There he was, on 99, and Cricinfo refreshed several times with no change to his score. Surely this moment couldn't be ripped away from us so cruelly? We were absolutely on tenterhooks.
But huzzah! After the next refresh, his score did change and Mominul Haque has another Test hundred. They'll be dancing in the streets of Cox's Bazar tonight. There'd be dancing here too if it weren't for the fact that we don't dance and wouldn't dream of celebrating anything in such a ridiculous way, let alone the achievements of a 22-year-old Bangladeshi batsman whose career we're following largely because we think his name sounds kind of funny.
Mominul is currently batting with Shakib al Hasan who newer readers may not know we've been following since 2006. That should probably be considered a warning that Mominul coverage is unlikely to die down any time soon.
7 Appeals
19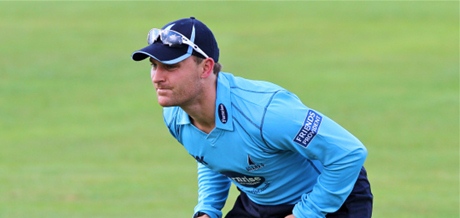 It's a week in which teams have been relying on their big name, 30-something batsmen. This isn't a coincidence. That's just the way Test cricket works.
Kumar Sangakkara has indulged in some average bolsteration by hitting 424 runs in the second Test against Bangladesh. For their part, Bangladesh managed two runs more than that in their first innings, which isn't a bad effort.
In New Zealand, Brendon McCullum made 224 against India, who are now 130-4 in reply. India of course tour England in the summer and after seeing real fight from their batsmen in South Africa, we think they'll provide stern opposition. Then again, you wonder who wouldn't fancy their chances of steamrollering England at the minute. No-one even knows who plays for them any more. Cook, Bell, Broad, Anderson…
India's pace bowling is still pretty wonky, but New Zealand's is looking stronger these days. At the time of writing, Trent Boult had 74 Test wickets at 26.09 and rarely seems to let them down, home or away, while Tim Southee's passed 100 wickets by the age of 25. Neil Wagner also bowls for New Zealand.
19 Appeals
28
People latch onto particular players for all sorts of odd reasons, developing long, intense, one-way relationships with them. Maybe you attended the one match where an otherwise poor player achieved momentary competence or perhaps they were the first player you saw responding to 'give us a wave'.
It can be anything. It can even be that your name sounds a bit like a drunk person saying a team-mate's name – a team-mate's name which when mispronounced sounds like 'animal'.
So thank you Anamul Haque. Your work is now perhaps done. You have drawn to our attention Mominul Haque; we have noticed that he has scored two hundreds and two fifties in his first nine Test innings; and we have consequently, probably, inadvertently adopted him.
Mominul is currently averaging 83.42 and will probably never average that much again. These two hundreds against New Zealand will probably come to be seen as aberrative; an odd and freakish flash of early form which committed us to years of imagining that every innings of 22 not out could have become 222 not out if only it hadn't rained for four days.
In 2015, Bangladesh will finally drop him after a long run of low scores. The very next match will be a high-scoring draw and we'll be livid because if Mominul had played, he would have recaptured form and confidence and gone on a run-scoring spree the like of which has never been seen before.
Why couldn't they have held on for one more Test? Why couldn't they have given Mominul Haque one more innings? Some people can't see greatness even when it's right in front of their eyes.
28 Appeals
5
There's only one thing to do. And that's draw attention to the name of an entirely different cricketer because it's slightly amusing if you don't pronounce it correctly.
Brace yourselves…
Bangladesh have a player called Anamul Haque. Anamul!
On top of this, they also have a player called Mominul Haque who just scored 181 against New Zealand. Mominul isn't a funny name unless you first lay the groundwork. If you do that, it starts to sound a bit like a really pissed person trying to say 'Anamul'.
Mominul Haque.
We think you'll all agree, we're covering this Tendulkar retirement thing better than anyone.
5 Appeals
47
Twenty20 leagues all operate in the same way. They try and attract as many stars as possible and then they use local players as padding. However, different leagues have to settle for different stars.
Some players will turn up for anything. Azhar Mahmood, Dirk Nannes, Shaun Tait – obviously all of these guys are going to be appearing in the Bangladesh Premier League. But who else is there? Who else has flown over to Bangladesh for an unlikely payday?
Here are our favourites:
How do these deals come about? Who contacts whom? Were Rangpur Riders desperate to have Cameron Borgas in their side? Did they stop at nothing to secure his services?
How does Daniel Smith get a contract? He's not a professional cricketer. Presumably he doesn't have an agent. How did Khulna Royal Bengals get hold of him?
How in hell does Chris Liddle find himself in the same team as Tillakaratne Dilshan, Shakib Al Hasan and Shahid Afridi? What evidence was put in front of the Dhaka Gladiators management team that made them say: "Yes! Chris Liddle is the man for us. Those six, penetrating overs he bowled against the touring West Indians last year in that washed out fixture at Hove have utterly convinced us. He completely outbowled Kirk Ogilvy Wernars in what was technically a first-class fixture and there aren't many people who can say they've done that.
47 Appeals
28
Okay, we've had a slight about-turn. We've decided that Bangladesh aren't certain to lose the Asia Cup final to Pakistan. We've decided they're definitely going to win instead.
This sudden heartfelt belief has come about because we spent four minutes thinking about Shakib Al Hasan yesterday and we remembered how important it is to have pointless and illogical obsessions in life.
Let's try and get a handle on Shakib Al Hasan's unparalleled genius using some facts. Other websites do facts and people read them, so there are no excuses – you have to keep reading.
What a bowler!
At the age of 24, Shakib Al Hasan has taken 158 one-day international wickets. That is a lot. Do you know how many England players have taken more than 158 one-day international wickets in the whole of history?
Three.
At the age of 24, Shakib Al Hasan has already outdone Eddie Hemmings, Alan Mullally and scores of other household names. Only Andrew Flintoff, James Anderson and Darren Gough can boast of having taken more wickets and they are all completely ace.
Read it and weep, Phillip Defreitas.
What a batsman!
At the age of 24, Shakib Al Hasan has hit 3,567 one-day international runs. That is a lot. Do you know how many England players have scored more than 3,567 one-day international runs in the whole of history.
Nine.
Okay, that's not quite as impressive, but luminaries such as Wayne Larkins and Vikram Solanki are still trailing in our boy's wake.
Read it and weep, Jamie Dalyrymple.
What an all-rounder!
It should be noted that Andrew Flintoff, James Anderson and Darren Gough have all scored fewer runs than Shakib, so he wins at cricket. He is the best of the cricketers.
This is why Bangladesh will win the Asia Cup. If they don't, it's because one of the other ten players has ruined it for everybody with his rank incompetence.
28 Appeals
16
In our book, that's progress. Sri Lanka are knackered, India are emotionally spent and these days Bangladesh can take advantage of that to get themselves into a position to lose to Pakistan.
It's not full-on, double-shifts-at-the-bunting-factory glory, but it's not bad. Life's all about taking pride in minuscule progress anyway, whether it's gaining the ability peel a potato without slicing off your fingertip, achieving a hair style that isn't fully embarrassing or beating higher-ranked cricket teams suffering from collective depression.
Has enough time elapsed that we can link to our post from February 2006 in which we said that Shakib Al Hasan was going to be good? For the benefit of the nine people who started reading the site since the last link, here it is. Marvel at our cricketing insight, conveniently ignoring the links that lead to a post extolling the virtues of Sri Lanka's Andy Solomons (although Andy did hit his first hundred last week).
There was a time when we happily clogged up this site with dull, self-serving updates about unknown Bangladeshis hitting fifties. We currently feel quite enthusiastic about going back to that state of affairs.
16 Appeals