7
minute read
The 2023 Ashes is almost here! And you're not ready! You think you are, but you aren't. You don't know what to watch out for. But don't worry, we've done the hard work for you and come up with this list. You need to watch out for these things…
1. Suggestions that this could be as good as the 2005 Ashes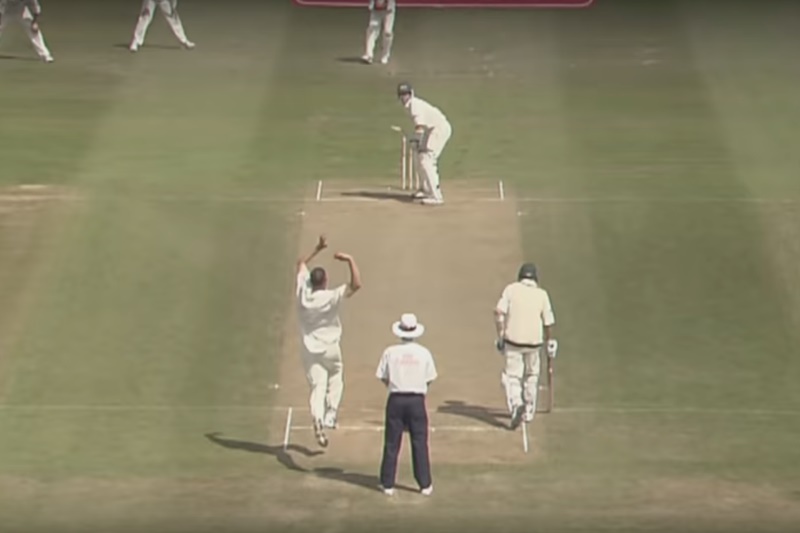 Nope, wrong. Completely and utterly and unavoidably wrong. Even if the actual cricket is higher quality – which is entirely possible – there is simply no way to match the drama because even though you don't realise it, the story of the 2023 Ashes is already well underway and it isn't even close to the story of the 2005 Ashes.
No shame in that though. Doesn't mean it won't be an amazing Ashes.
2. Ollie Robinson's wicket celebration
There are many variants of the Ollie Robinson wicket celebration, but the basic framework of it is a kind of upper cut finger point that is punctuated by a "Woo!"
While James Anderson may well be the greatest swing bowler there's ever been and Stuart Broad routinely shapes Ashes series, Ollie Robinson might actually prove to be England's most important bowler in the 2023 Ashes. We all talk about Mark Wood's pace and when Jofra Archer might come back, but Robinson is the one who's quietly been really very tremendously successful these last couple of years.
The bizarre trick that Robinson has managed to pull off is taking heaps of cheap wickets while simultaneously persuading everyone that his Test career is about to go up in flames at any moment. As just one example, during the last Ashes he struggled with his fitness and was at times reduced to bowling spin and yet still somehow averaged 25.54 across four Tests. Some would argue he sidestepped some punishment by being off the field at times, but quite honestly the evidence suggests the only thing he sidestepped was taking more wickets.
That series began a fitness run that went back spasm, more back spasms, tooth infection, food poisoning, another back thing and then Covid. Then he got back playing cricket a bit more regularly and just carried on taking wickets for next to nothing. He's played New Zealand, India, Australia, South Africa and Pakistan and he averages 21.27.
3. David Warner being either rubbish or not rubbish at cricket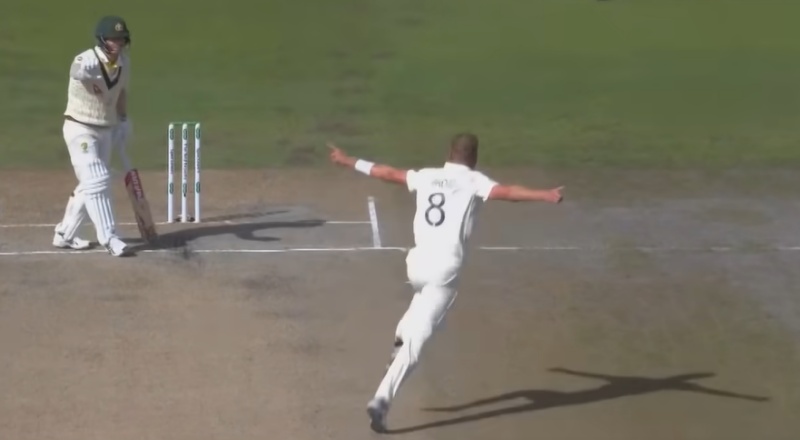 Do you know that David Warner is secretly rubbish at cricket? Yes, he is. Absolutely true.
At the same time he does always carry that latent threat of being not at all rubbish at cricket. It probably won't happen, but it would be hugely awful if it did.
4. James Anderson's opening spell
One day this ends, you know. One day James Anderson decides he doesn't want to sling it down in a bobble hat in the Old Trafford nets in front of basically no-one any more. And as soon as he thinks that, he'll pack it all in. Every last bit of it.
Where will that leave us? We'll tell you where it'll leave us. It'll leave us with the long forgotten concept of England opening bowlers wasting the new ball.
It's amazing to think that younger readers may not even know about wasting the new ball; may not even comprehend that 'wasting the new ball' is actually normality. Since the dawn of Test cricket, England opening bowlers have bowled too short or too wide or too short and wide. Some have spiced things up with a bit of legside filth, but short, wide, or short-and-wide are basically the options.
We don't know how good we have had it these last however many years. He may have wasted the new ball in his youth, but our trust in Jimmy Anderson is complete and justified these days. No ball is truly wasted. Even the wide ones are an exercise in gathering information.
Not only that, but you know that if there is swing available, Anderson will find it. And you also know that if he finds swing, he will use it correctly and to the full. And when there isn't swing, you can be sure that he will land his wobble ball on the spot. When it comes to bowling in England, Jimmy is the benchmark. That means you don't ever need to mope about what someone else might have done had they been given the opportunity instead.
James Anderson has been so brilliant for so long that what he does now seems unremarkable. This is why we all need to redouble our efforts to appreciate what he does while we still can.
5. James Anderson losing his rag at something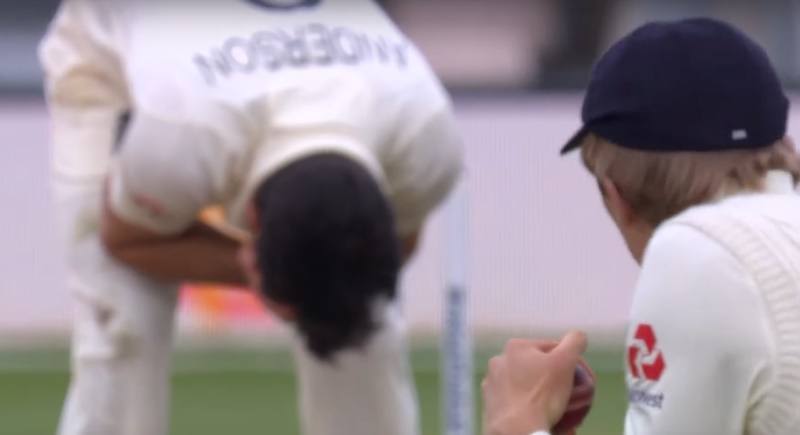 The other great thing about Jimmy is that he is a quite majestically irritable cricketer. Even after all these years he still really, really, really gives a shit.
6. Travis Head's head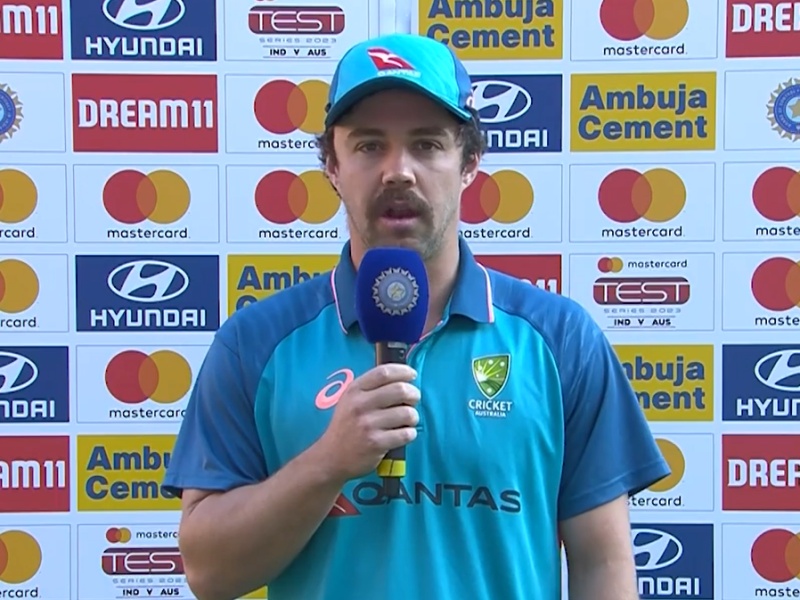 Averages 47. Gives it a biff. Looks like he's about to go and smoke some ribs on the grill out back after a long shift pumping gas at the truck stop.
7. England's openers
Ben Duckett's had three good months, which makes him just about the most successful England opener since Alastair Cook first began auditioning for Andrew Strauss's successor all the way back in 2012. Three good months does not a Test batter make however. We'd probably be talking about Duckett's prospects an awful lot more if his weaknesses weren't massively overshadowed by those of his opening partner, the Wobbleatron 9000.
Unlike many, we aren't enraged by Zak Crawley's continued presence in the England Test team. We aren't delighted either. We're just sort of ignorantly and excitedly watching it unfold in front of us, like that time we went to see Event Horizon in the cinema, entirely unaware it was a horror film. What's happening? Where's this going? What's up with his eyes?
8. "Doctored pitches"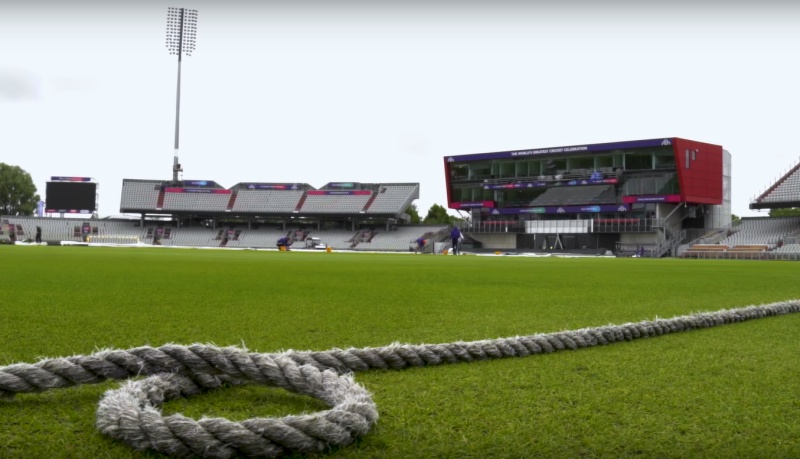 Check the series previews. Have England cheated yet? There is literally nothing in cricket funnier and more baffling than the very specific Australian notion of a "normal" pitch and the unshakeable belief that anything that remotely deviates from that must by definition have been tampered with somehow.
Australians will moan about Indian pitches favouring the spinners, but it's funnier still when they object to English pitches because they're essentially outraged at being asked to play sport on grass.
9. Ben Stokes' bowling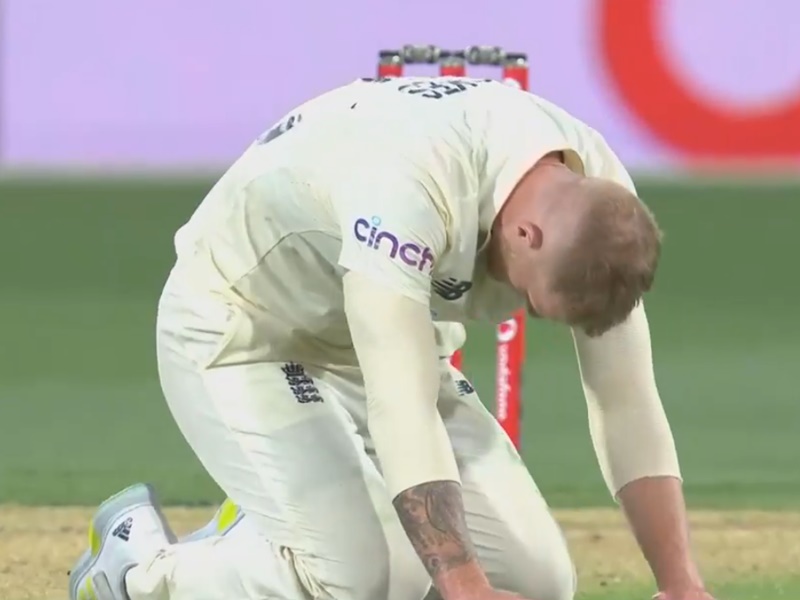 Anyone who's seen The Prestige will know that some tricks are performed at a cost. It feels like every time Ben Stokes bowls an over, another chunk of his cricket career dies.
Stokes is not averse to sacrifice and the Ashes will obviously be a period when he's willing to erode his body in pursuit of wickets. At the same time he'll want to get out of bowling whenever possible.
What's interesting is that this is common knowledge. Both teams know the less bowling Stokes is obliged to do, the more comfortable England will feel continuing to play him as an all-rounder. It's a bit of a paradox really: the less he's called on to bowl, the more viable a bowler he remains.
Stokes' aim, therefore, is to keep overs in the bank. Australia's goal is for him to fritter them away before the series is out – that way they'll only have his batting and his captaincy to deal with and England may struggle to balance their side.
Conversely, England's other all-rounder, Moeen Ali, will want to get through some overs so that he can recover some rhythm after restricting himself to limited overs cricket in recent years.
Australia won't want Moeen bowling and they will want Stokes bowling. You can see how this might play out.
10. Michael Neser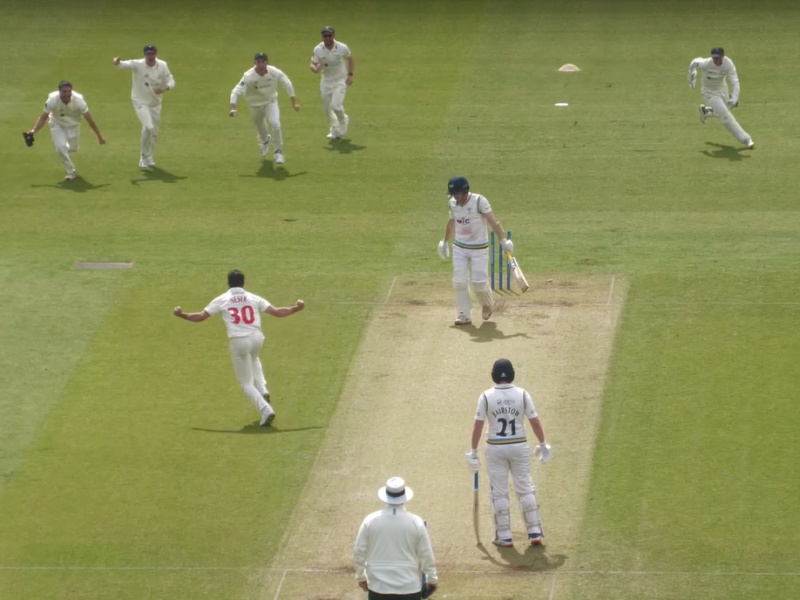 If you clicked through to the 2005 Ashes article earlier, you'll know that the defining feature of that series was how Australia turned up quite reasonably assuming that they could demolish England however they chose, having done so in every series throughout the whole of the 1990s and beyond.
Those Aussie sides were able to transcend conditions, but that incredible run of Ashes success began in rather different fashion, in large part thanks to an accurate swing bowler who really made the most of being in the opposite hemisphere.
Terry Alderman took 41 wickets in the 1989 Ashes. There were six Tests, but still… 41 wickets! This wasn't even his best effort. He'd taken 42 in the 1981 series.
If you're touring England and you don't have Shane Warne and Glenn McGrath, you could do worse than turn to a bowler who can swing it like Terry Alderman. Based on his record in county cricket and the big booming arcs that brought him a hat trick against Yorkshire a few weeks back, Michael Neser could be such a man.
Failing that, more recent history suggests that Scott Boland landing it on just one corner of a postage stamp might be the way to go.
First up, thanks for reading. If you want to help us write more features, please back King Cricket via our Patreon crowdfunder. Small sums are very welcome. Just a few people paying £1 a month translates into meaningful time spent working on the site. That's crowdfunding!
If you're new to the site and quite reasonably don't see why you'd piss away sterling when there's no paywall or anything, why not sign up for our email (which is also free) and support us that way instead.
Happy Ashes everyone, unless you're Australian!