3
minute read
There is undeniably something wrong with James Anderson that he still wants to play this game as much as he so obviously does. Good on him.
As 24-year-old Sam Curran turns his arm over in Mohali before tens of thousands of fans and a TV audience of millions – sweat dripping from every pore, the most expensive player in cricket history – 40-year-old James Anderson slats it down in a bobble hat in the Old Trafford nets in front of basically no-one.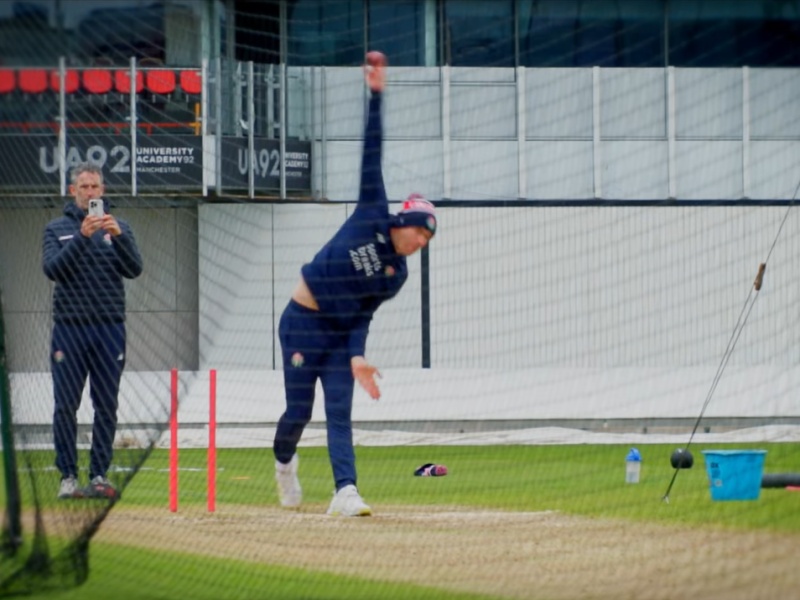 This is no comment on Curran, who must (and should) be having a fine old time in India. It is just an observation that despite how much the cricket world has changed, Anderson is still somehow committed to doing the same things he's been doing for 20-odd years because he likes how that works out for him.
We remember going down to watch Lancashire one April in the early 2000s, back when words like 'promising' and 'raw' were being deployed in reference to Anderson. Watching him open the bowling even back then, it felt like a small stage. He'd already developed a nice habit of taking five-fors and it just felt like he should really be playing in front of more people.
Now here we are in 2023 and Jimmy is bowling in the nets in a bloody bobble hat because he's mad-keen on being at his best for his 180th Test match.
They call it the hard yards and surely they only get harder.
Physically harder is one thing – that's more easily manageable – but ageing also tends to bring with it diminishing emotional returns when you're fundamentally repeating the same stuff.
Again, for most of us, that's manageable. That tendency is what drives us to find and experience new things. You have to work that much harder to find new aspects of old things – particularly when specific elements of those old things maybe aren't quite so obviously fun the 23rd time around.
Like bowling in a bobble hat in the Old Trafford nets.
Just to contextualise this a bit, have you spotted who's in the background? That wiry grey-haired old coaching fella?
It's Graham Onions.
Graham Onions who made his Test debut six years after Anderson. Graham Onions who is in fact two months younger than Anderson.
Graham Onions is still in cricket. Graham Onions is also a bit mad. Maybe if his back permitted, he'd still be bowling too.
We like this reaction after Anderson almost got a 'wicket'…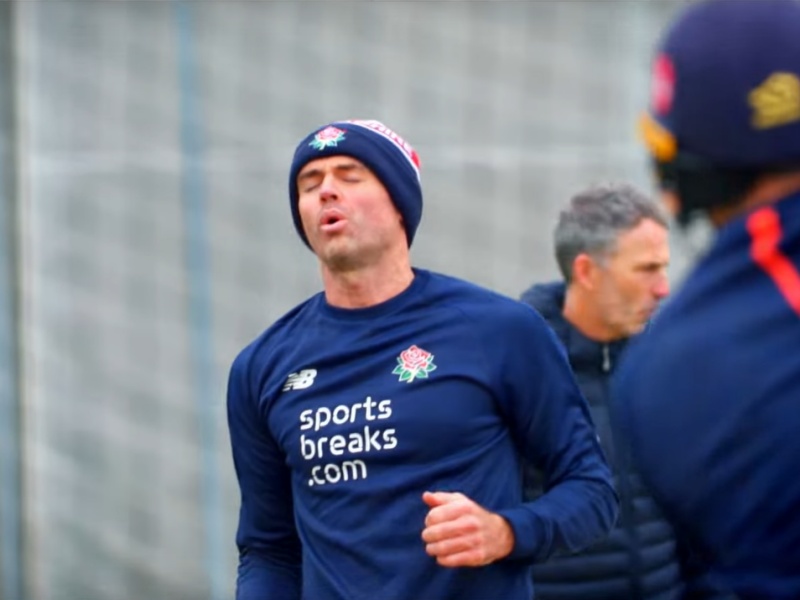 … in the nets.
He just can't help himself.
And nor can we.
Even if your appetite for cricket doesn't quite match Anderson's – and it almost certainly doesn't – you will still be able to recognise the madness that drives him. Whether you're an England fan or not, James Anderson is one of us.
Follow King Cricket by getting a smattering of emails sent to you. There's a weekly option if you want a smaller smattering.