Ged writes:
I flew up to Edinburgh for a bit of Fringe, taking with me only The Kings Of Summer by Duncan Hamilton and a collapsible brolly. Amongst other things, we visited the Vintage Mobile Cinema, which was interesting and fun.
I neglected to actually photograph the book in the cinema, but I did photograph the cinema.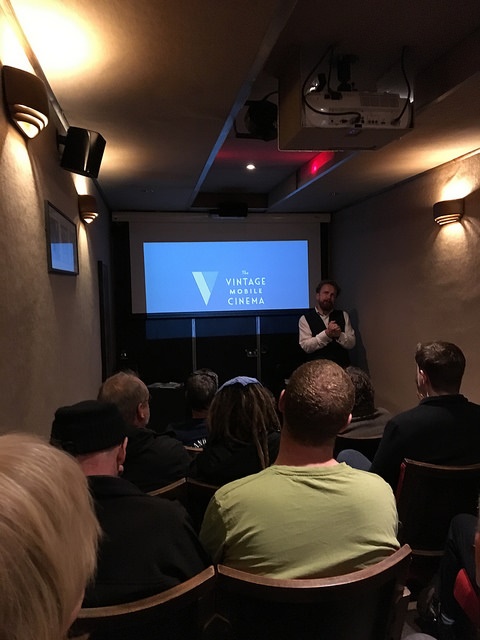 On the way home, I took a photograph of the book and my boarding pass.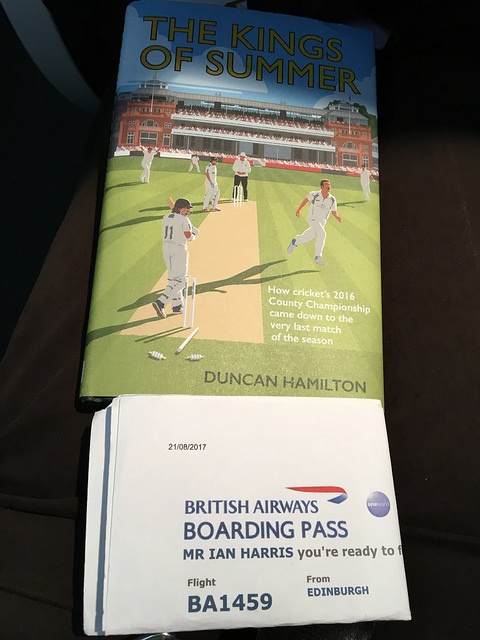 I realise that the photographic evidence is less than perfect this way, but it will have to do.
Send your pictures of cricket bats and other cricket stuff in unusual places to king@kingcricket.co.uk