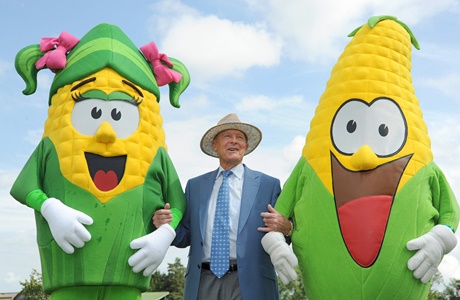 We got a bit distracted when we tried to write about this last week, but BT Sport has revealed its commentary line-up for the Ashes.
For some reason the press release led with "legendary cricket captains" Michael Vaughan and Ricky Ponting, but we're far more interested in the others. Geoffrey Boycott's the most eye-catching name, and he'll be joined by Alison Mitchell, Adam Gilchrist, Graeme Swann, Michael Slater and Damien Fleming.
They'll also be producing a daily 90-minute highlights programme. We can't decide how we feel about this. On the one hand, 90 minutes seems too long for highlights. On the other hand, you've got to love a sport where the highlights are longer than a rugby match.
No word yet on whether they'll also be dumping the show on some minor free-to-air channel in the hope that no-one notices. We're assuming not, given it seems likely to be such a comprehensive recap of the day's play.
Those wondering what the hell today's photo is all about, see here.