2
minute read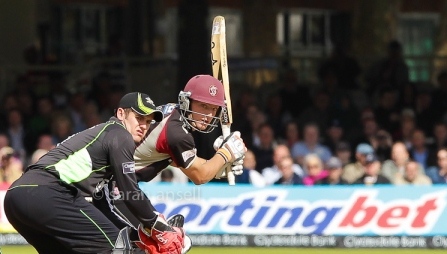 Although, admittedly, you could just as easily say that some England players beat some Australian players. England were down a Pietersen and an Anderson, but Australia were down a Clarke, a Warner, a Watson, a Haddin and we can't actually be bothered working out who else would be in the first eleven. If they were using a handicapping system, Australia probably still won.
But let's not quibble
England won a match. Furthermore, Ben Stokes went from bringing about some sort of six-shower from James Faulkner a couple of matches ago to bowling six dots at him and conceding just a single run before dismissing him. That's progress, that is. Stokes also found time to hit 70, batting at three.
The future is here; the future is Ben Stokes putting in top performances in consolation wins.
Also
The future is also Jos Buttler, the fastest bat in the West and the most insanely watchable England batsman since Eoin Morgan was a novelty. You want to see a bat flourish? Jos is your man. Sometimes hitting the ball is just a dull preamble to that follow-through.
Buttler hits fours and sixes that literally defy expectations. As often as not, your initial response upon seeing him go for a shot is to internally scream: "Don't take swing at that one! It's not right for the shot!" only to see the ball sail into the stands after a bizarre contortion and an insanely fast blur of willow. It's bleached-clean hitting and his bat appears to only really have a middle. We're slightly in love with him.
His audition to become England's next Test wicketkeeper is going pretty well, but hopefully they leave him to pretty much just do what he's doing for the time being.