2
minute read
It's not just that England have fielded five right-arm seamers in this Test, it's that the one bowling 85mph is being lauded as the quick one. Where's all the pace gone? It's there a leak somewhere? Let's pull back the carpet and see if there's 5mph pooling somewhere under the floorboards.
England's fast bowling injury woes are known and well documented, but it's quite a leap from there to Josh Tongue's upper-end-of-fast-medium being a real USP. You're not meant to actively seek out 85mph. That's supposed to be what you're left with when you can't find anything more dynamic.
This is not to diminish Tongue's qualities. He's quick enough to break off the top of David Warner's stump, at least.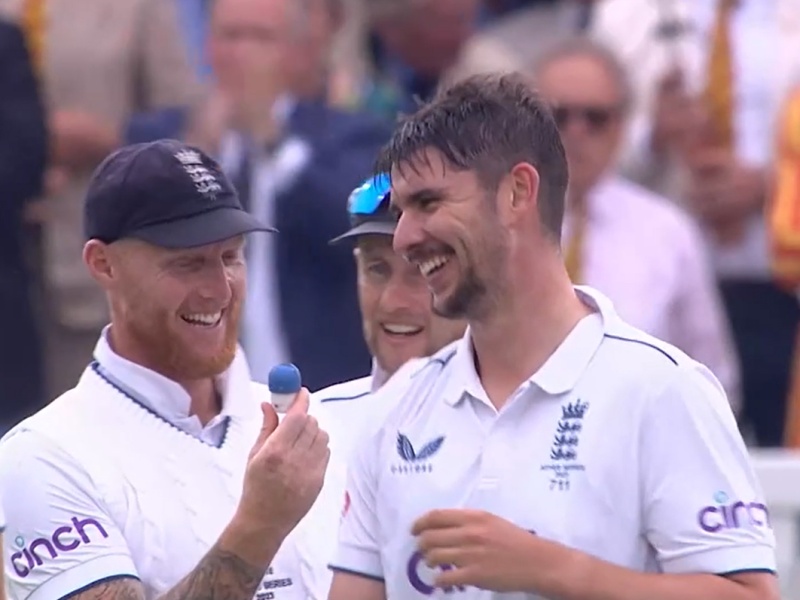 Ollie Robinson is a great bowler but his 124km/h nude nuts seem better dressed when set against something contrasting from the other end. The same goes for James Anderson, and for Stuart Broad when the wind and crowd aren't at his back.
Ben Stokes was never markedly quicker and these days even 80mph from him feels like it comes at a physical cost.
England have ended up looking a bit fast-medium but even that doesn't quite capture it. If four of their bowlers gained a yard of pace, they'd still look a bit fast-medium. Grim.
The team looks samey in other ways too. On the same morning that an independent report concluded that English cricket had become "elitist and exclusionary" with "private school and 'old boys' networks' and cliques" permeating the game, England announced an all-white Test XI which features only two players who didn't attend fee-paying schools.
One or two people on Twitter seemed to suggest to us that the several England players who earned sporting scholarships at such schools somehow diminished our point. We'd argue the scholarship trend only underlines how these institutions have been allowed to become the main route into the England cricket team.
Jimmy Anderson is one of the two exceptions, by the way. We say this with nothing but love, but Jimmy is essentially a relic of another era. Ben Stokes is the other, if you're wondering.
A reminder too that it wasn't always this way. In 1987-88, of the 13 players who represented England on a tour of Pakistan, only one had attended a private school.
For what it's worth, we have no issue with any of the players selected in this XI. We like them all and wouldn't really quibble with anyone's inclusion. At the same time, you could hardly ask for a better illustration of where we've ended up. And this is where we've ended up. It can't immediately be changed without a time machine.
It would be nice to have a side that better represents the full breadth of English cricket culture at some point in the future though. A fast bowler or a spinner would be nice too.