2
minute read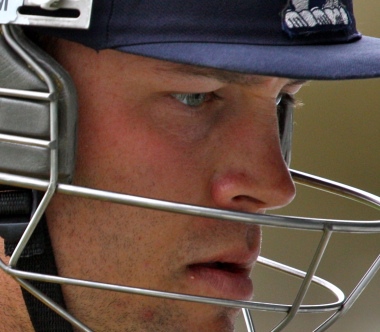 We're wondering whether we just saw the most unforgiveable dismissal of all time. There have been worse shots, certainly, but IJL Trott c Lyon b Johnson 9 ticks a lot of boxes.
First, there's the backdrop. For months, the opposition have told you that you can't play the short ball directed at your body, so you've had plenty of warning. You were then dismissed by just such a delivery in the first innings, so there's confirmation that this is what's happening and that this is how you're at risk of losing your wicket.
Then there's the field, with two men back. Don't try and play the ball in that area. You are likely to get out. If you still don't get it – which apparently you don't – here's a narrow escape as a little aide mémoire, the ball dropping between two fielders.
Now do you get it? Now do you get the phenomenal degree of risk that comes with your trying to play short balls to leg? You've been the coolest, most logical batsman England have had in years. Surely you get it? Surely?
"The brutal truth is he's rattled." Mike Atherton
It's a tough game. If your dismissal looked inevitable, you don't have a lot of time to work things out.
Watching this unfold on television brought feelings of helplessness and frustration not seen since Brian Lara Cricket where a false button press would see the batsmen setting off for singles even while the ball was nestling in the wicketkeeper's gloves. This experience lasted longer though, so it was worse – albeit it wasn't that much longer.