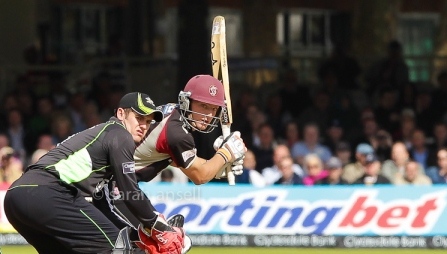 Jos (short for Joseph) replaces Ian Bell in the squad. Bell actually had a pretty good one-day tour of India compared to most of his team mates. However, this was largely because he only played in one of the matches. Sadly for him, neither of the runs he scored on that occasion could persuade the selectors to retain him.
Jos though? Jos's one-day record is mental. Jos's one-day record makes life easy for selectors. If someone averages 70.57 in one-day cricket and scores 128 runs per 100 balls then he's probably worth a look.
However, if you're not sure, you can always send him on an A-tour. England Lions have just played five matches against Sri Lanka A (Lions? Unicorns? Why are the English so fond of naming their teams after animals that don't live there? It's disrespectful to otters, chaffinches etc). During that series, Buttler scored 102 off 56 balls, 40 off 34 balls, 119 off 130 balls, 1 off 3 balls and 64 off 31 balls.
Being a selector in this situation is like fancying a pint and having to choose between two doorways. One is open and leads to your favourite pub. The other is bricked-up and you suspect the building used to be an abbattoir.