< 1
minute read
This is Grimlock. He's a dinosaur who is also a robot. It literally doesn't get any better than that.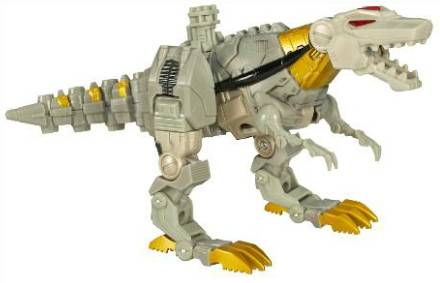 At the end of last season, we hypothesised that Mark Ramprakash had been spurred into overachievement by a promise from his father. We thought that maybe Mark's dad had said he would get Galvatron for Mark if he passed 2,000 runs during the season – 2,000 runs being a ludicrous amount, ensuring that Mark's dad wouldn't have to part with any cash.
Unfortunately for Mark's dad, Mark managed 2,278 runs at an average of 103.54. We urged Mark to try for Grimlock this year. Mark scored 2,026 runs at an average of 101.30, so while he's clearly on the slide, Grimlock's in the bag.
The man's a genius. That's not going to stop us from smashing Grimlock when he's not looking though, because his last two hundreds have deprived Lancashire of the County Championship.