< 1
minute read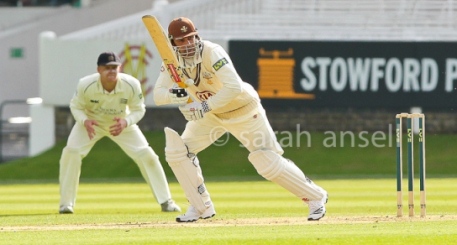 We long ago had our say about whether Mark Ramprakash could have been an England great if he'd been treated differently. Our stance is: 'Well maybe, but that don't change owt'.
Today, for once, we'd like to focus on what he DID achieve, because that was pretty extraordinary. Scoring 2,000 runs in a season again and again and hitting a hundred first-class hundreds. Batsmen like that don't come around too often. Mark Ramprakash should be lauded without reservation.
Competing in a different event
If you look upon county cricket as being something separate, rather than being a step below Test cricket, then Ramprakash is all but peerless. We're aware that view doesn't entirely stack up, but at the same time, there are plenty of Test greats who couldn't achieve what he did.
There's a big difference between hitting an immaculate cover drive and compiling a century and there's a similar gap in achievement between hitting 30 first-class hundreds and 114. The latter takes astonishing durability, endurance and relentlessness – not to mention a certain level of outright superiority for an extended span of time.
Mark Ramprakash hit two Test hundreds, but that was kind of a bonus. Hats off to one of county cricket's greatest batsmen.