2
minute read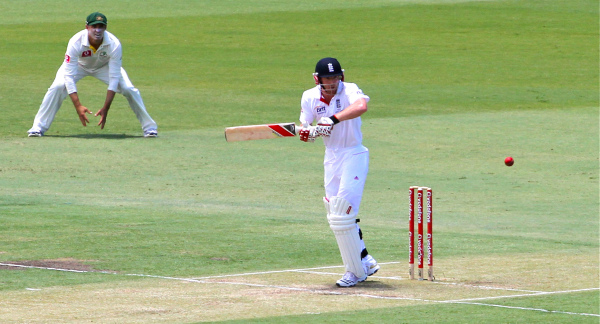 You can find a link to it at the bottom of our Campaign to Get Paul Collingwood Into England's Ashes Squad page.
We've mostly just created it because campaigns always have to have petitions nowadays. It's not like we get a million signatories and then something happens. It's not a means to an end in any meaningful sense. The ultimate aim here is really just to get a lot of signatories and then we can all sort of sit there agreeing with each other.
At the same time, the more we've thought about it, the more it's occurred to us that The Campaign to Get Paul Collingwood Into England's Ashes Squad maybe has a little bit more to it than what we initially realised. To some extent it's also symbolic of our feelings about the nature of modern professional cricket.
Once upon a time – not even that long ago, really – there was a very real chance that a professional cricketer or ex-professional cricketer could legitimately harbour hopes of an out-of-the-blue call-up purely on the basis of their physical proximity to the squad.
A bout of illness, a rash of injuries and the national side would be left making a few calls and knocking on a few doors in a frantic bid to make up the numbers. There's no chance of that nowadays. Performance or Lions squads lurk nearby. Every eventuality is covered.
Is that what we want from international cricket? Of course we want our national side to be good and effective and to do what it can to win, but we can't help but feel that something has been lost – something shambolic and amateur, sure, but a certain warmth too.
No-expense spared professionalism leaves us a bit cold and we'd like it if there were still just the remotest possibility that an ageing pro serving as part of the coaching stuff might just get another Test match in an emergency.
So again, here's the campaign and an invitation to be second on the petition via the link at the bottom.