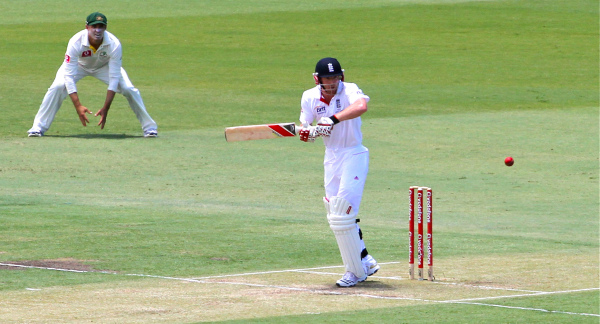 What else does nostalgia prove, if not that everything was better in the past?
Let's do the who, the what and the why.
Who?
Paul is 41 and hasn't played Test cricket for England since 2011, so the first thing to say in favour of his selection is that it would be heart-warmingly, life-affirmingly optimistic.
What?
Selection for the Ashes. We want Paul Collingwood in England's Ashes squad. We want him to play in the Ashes.
It looks like there might be an opening for an all-rounder, but frankly he's a far better bat than most of the lads they're taking anyway, so we feel he should be included in the squad as a specialist.
That really is the nub of it: there's no-one else better.
Why?
Collingwood hit three hundreds and averaged 60 in the County Championship this year. James Vince averaged 30 and he's in the squad.
Also, he's just ace.
They wouldn't even need to book another flight as he's going anyway as part of the coaching staff. His selection would therefore be cost effective.
There is, quite simply, no way that this is a bad idea.
In summary
Paul Collingwood MUST be added to England's Ashes squad because…
His selection would be heart-warmingly, life-affirmingly optimistic
It would also be cost effective
There's no-one else better
Update
There's now a petition. You can sign it here.