2
minute read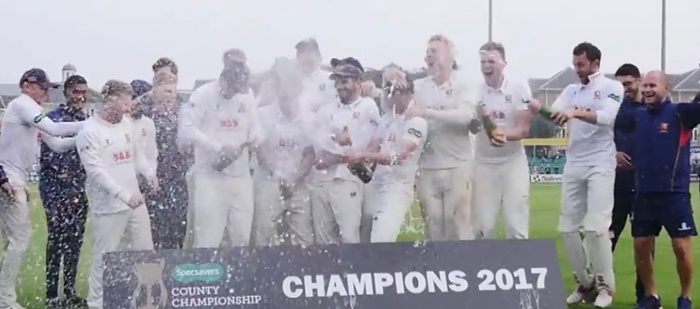 The first week of the County Championship is a great time for predictions. We've gone through a whole bunch of previews to pick out the three teams who have most often been mentioned as favourites this year and we're now going to try and predict which of those favourites will actually end up getting relegated.
This is an odd feature of county cricket. For some reason teams' performances vary enormously from year to year. Twice in recent memory the champions have been relegated the following season (Lancashire in 2012, Middlesex last year).
Who will it be this year?
Essex
Essex are reigning champions but it still isn't all that easy to work out how they ever manage to win a game. Thanks largely to Jamie Porter, Simon Harmer and Neil Wagner, they are favourites to win the Championship (which to be honest only compounds the feeling that they absolutely won't).
Surprise relegation rating: All but guaranteed to go down.
Lancashire
Lancashire have form in being relegated when no-one really expects them to be relegated. They have also strengthened their team over the winter by signing a couple of Durham's best players (Keaton Jennings and Graham Onions), which would make relegation even more of a surprise and therefore even more likely. Throw in the fact that we support them and things really don't look good. (We'd also like to point out that Shivnarine Chanderpaul will play for Lancashire again this season, encouraging the notion that he's just going to carry on playing cricket until his age meets his batting average.)
Surprise relegation rating: Highly likely to go down.
Surrey
Surrey seasons are now routinely split into two or three phases. The first phase is when they're talked up as potential champions, overrated young talent and big name old-timers having encouraged the notion that the county is 'back'. The second phase is when an equally unjustifiable number of columns discuss why the things predicted in phase one haven't actually happened. Phase three, if it happens, coincides with a late season resurgence as the county narrowly avoids relegation and in terms of media coverage is basically the same as phase one. In terms of playing staff, Kumar Sangakkara has sauntered off and Morne Morkel has turned up to wonder why the hell they need a seam bowler like him for all these nibbly green Championship pitches.
Surprise relegation rating: Pretty likely to go down.
Conclusion
All three favourites, simply by dint of being favourites, are in with a very good chance of being relegated – but county cricket being county cricket, the very fact that we've now weighed up the likelihood and made a prediction probably means that none of them will be relegated.
Additional conclusion
The County Championship is mental.