< 1
minute read
Ged writes:
The attached photograph is a monk at the Rumtek monastery in Sikkim brandishing a cricket bat. It is my own photo and the monk enthusiastically volunteered to be photographed.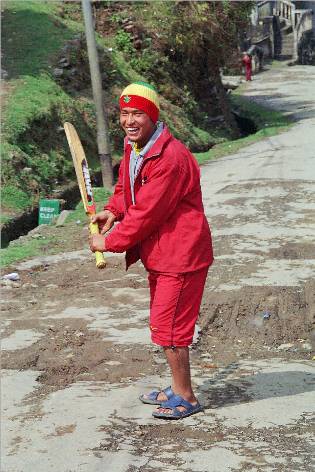 Rumtek monastery is a very holy and unusual place. The monks are black hats, which is an unusual strand of Buddhism. One can only wonder at how this lad ended up in the monastery when his enthusiasms so obviously seem to lie elsewhere.
Here is a page from their website, outlinining their 'one-day practices'. I wonder what the monks do for first class or Test practices?
Got a picture of a cricket bat or some other cricket item in an unusual place? Send it to king@kingcricket.co.uk