Sam writes:
Please find attached a picture of a cricket bat in an unusual place, namely being used as a cue in a game of pool.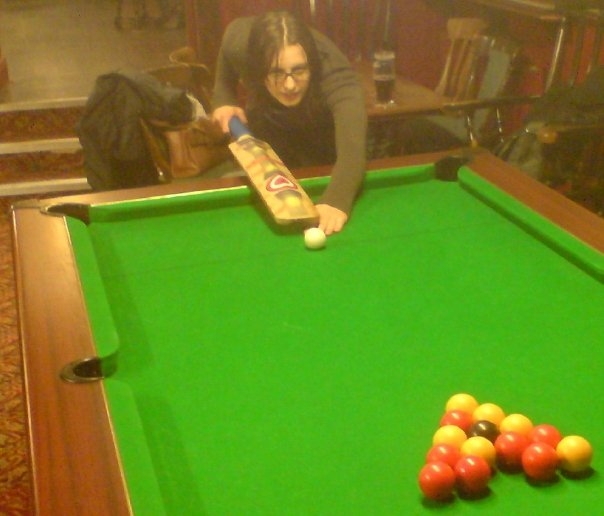 In an attempt to educate our co-worker Vita in the ways of King Cricket, we equipped her with said blade and sent her in to 'bat' as closing time approached at an overcast Surbiton watering hole.
Please note the Collingwood-esque short backlift, Daniel Vettori spectacles and half-full (or half-empty) pint of real ale perched on the table in homage to the great Freddie Flintoff.
If memory serves, the cue ball went straight into the bottom right pocket.
Vita departed with a pained Ian Bell-style 'why, God?' grimace, and we advised her to take the positives and put them under pressure early doors.
Send your pictures of cricket bats and other cricket stuff in unusual places to king@kingcricket.co.uk