It's Dwayne Smith and it's one of the half-hourly Mongoose cricket bat press releases we receive.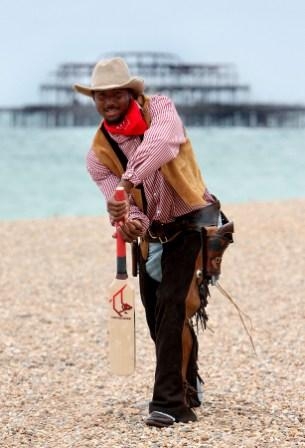 We have a friend who had to be photographed as a cowboy once. We won't say why. Not because it's sinister, but because it sounds sinister if we leave the reason to your imagination.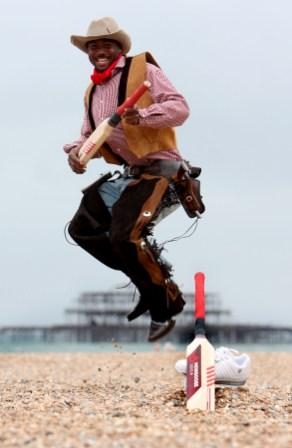 Unlike Dwayne Smith, our friend had to do it in Manchester city centre when people were leaving work.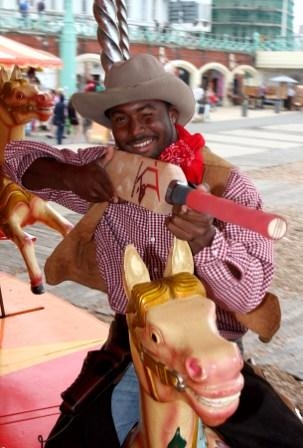 Dwayne Smith can count himself lucky.
We've put this as part of the 'cricket bats in unusual places' feature, because beach cowboys rarely use cricket bats as guns when they're on merry-go-rounds.