3
minute read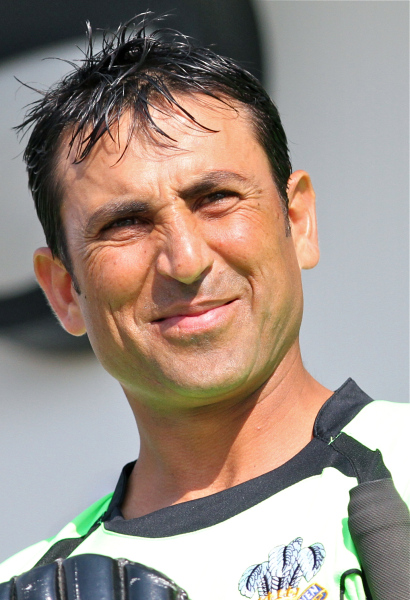 One is English, one is Pakistani. One is young, one is old – or at least he is in cricketing terms. For much of last summer's Test series between England and Pakistan, Alex Hales and Younus Khan trod a similar path. Come the last Test, their journeys diverged markedly.
Hales was relatively new to Test cricket and still struggling to make an impact. Arriving at The Oval, his scores in the series read 6, 16, 10, 24, 17, 54 for an average of 21.16.
Younus was coming to the end of his career. His scores were 33, 25, 1, 28, 31, 4 for an average of 20.33.
Different situations but similar pressure. Both faced the prospect of losing their places in their respective teams.
What happened next feels significant.
Hales' tale
Hales' fourth Test scores – 6 and 12 – do not tell the story. In the first innings, he hit the ball in the air towards Yasir Shah – a man seemingly possessed of those precious fielding utensils, the safe pair of hands.
It was a contentious catch. Yasir said he took it. After being given out, Hales said plenty of things himself.
Nor did it end there. Hales continued to express himself to the full during an uninvited visit to the third umpire and then delivered a 'boo hoo hoo' mime to Azhar Ali when Pakistan were batting.
What can we glean from Hales' Portrait of the Artist as a Petulant Young Man? The main thing all of his actions have in common is that they are targeted at other people. He appeared to blame Yasir for claiming the catch, the umpire for making the wrong decision and Azhar Ali for playing for the wrong team. Seemingly unable to control his own batting, he embarked on a futile quest to influence the world around him.
Younus calm
Contrast this with Younus. In the words of Mohammad Azharuddin – the man whose advice ultimately rescued him – Younus was batting "like a joker" during this series. That's an unusually accurate use of the word, because the batsman was indeed a laughing stock.
As he jumped around the crease, people flitted between labelling his performances as either comical or sad.
Younus was on the way out and he was on the way out leaving an inadvertent trail of excrement. However, while Hales seems uncertain of his place in the world, Younus is not. Younus wasn't going to let a trivial little thing like everyone else in the entire world thinking he'd had it put him off. He knew it didn't look it, but he reckoned he was only  a whisker away from playing as well as he normally does. And so it proved.
"Stay in your crease," said Azharuddin. "Wait for the ball to come to you."
"Okay," said Younus. "I'll give that a try."
After a couple of overs, things felt better. "Yup, seems to be working," he said. "Guess I'll crack on and make a double hundred now."
What is this reslience; this imperviousness to the views of the outside world? Is it a deep reservoir of confidence borne of years of success or is it innate? Which comes first? Do you earn the right to have that trust in yourself or is it the very thing that allows you to be so effective in the first place?
Perhaps it's both. Batting is a fragile profession. On these fine margins the difference can lie.