2
minute read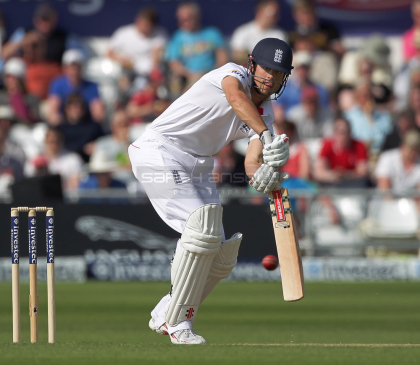 There are two ways of looking upon the England captaincy. You can see it as an important position where the incumbent can have a major positive influence on how the side performs, or you can see it as one more thing that could go horribly wrong.
Rated according to the former, Alastair Cook is not an especially good captain. He is diligent and well-meaning, but ultimately far too insipid to have any significant impact. It's hard to imagine that he is the author of England's strategy. He will have a say, but the blueprint is not his. As much as anything he is the guy who flicks the switches and pulls the levers and operates the machine.
Tactically, he has learned to be inoffensively nondescript.
That sounds like a fairly damning report card, but we're equally inclined to adopt the second perspective expressed in the opening paragraph of this piece. Captaincy can go wrong. You can do a lot of damage as a captain.
Ironically, considering he doesn't himself possess them, Alastair Cook is a safe pair of hands. Although his captaincy will forever be remembered for one massive world championship title-taking dressing room bust-up, the team does generally function fairly smoothly.
No-one's lobbying to become the next captain. No-one's hitting anyone else with a cricket bat. To momentarily indulge in cliché, everyone's pulling in the same direction. More impressively, when they find they're getting dragged in the opposite direction, they don't stop pulling and start arguing, they just sort of press on, refusing to accept the apparent futility of their efforts. That's actually quite an achievement.
Despite some real low points, England no longer seem liable to completely implode under Cook. That isn't so bad. Given a bit more talent in a few key areas, nondescript captaincy could take the team a long way.
The answer to the question "should Alastair Cook continue as England captain?" may to some extent depend on which of those perspectives you are inclined to take. However, both views may well be irrelevant.
Alastair Cook has, of late, appeared completely fed up with his job. Getting battered on an away tour will do that to a man, but it's quite possible the enthusiasm won't gush back in when he gets home.
If that's the case, he'll correctly resign because a man who really, really cannot be arsed is not going to do an especially good job. Trust us on this.