2
minute read
Virat Kohli must be the dictionary definition of hard-to-please, for no-one on earth is an enraged by their own success as he is.
When Kohli makes a hundred, he's angry. When his team wins a series over Australia – even though he's not actually playing – he's positively enraged.
We've done detailed analysis of a grainy video posted to Twitter to prove that second point.
Somewhat unexpectedly, Kohli's initial reaction to series victory is something that could, at a push, be construed as pleasure.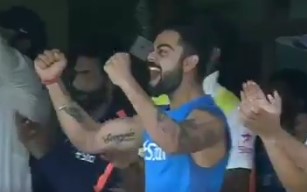 It isn't long however before that emotion starts to make way for something else.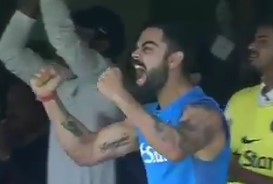 The eyebrows are starting to harden. The jaw is tighter. The fists are starting to clench.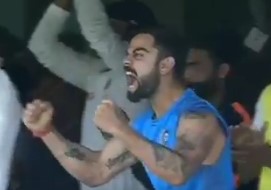 By this point it's unmistakeable. Virat Kohli is decidedly pissed off about winning a Test series against Australia.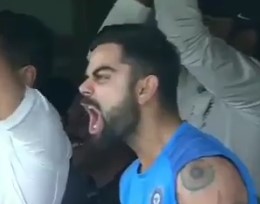 This is where he ends up.
Livid.
Absolutely sick to the back teeth, the front teeth and tonsils of experiencing sporting success against his rivals.
Someone is going to pay for this positive outcome.
Big time.