Sri Lanka
25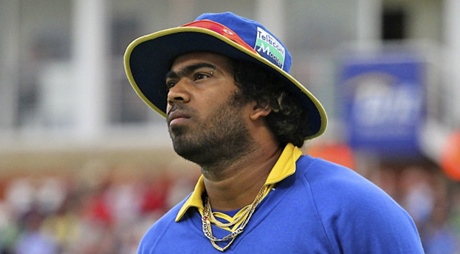 But yet able to withstand heat in the manner of an O-ring fashioned from a Viton fluoroelastomer. Sri Lanka's bowling was so efficient, it deserves to be described using mechanical gasket terminology.
The power of weirdness
This World T20 was another lesson for those who still believe that the shortest format is 'all about power'. Some feel that England were always bound to fail because of some sort of biceps shortfall, but their biggest weakness was that they didn't have weird enough bowling. Sri Lanka on the other hand…
Unlike in Tests, runs are the unit of measurement in limited overs cricket, but this Sri Lanka side haven't reached final after final because they've got exceptional one-day batsmen. They've got some good ones, certainly, but they're not match-winners. Overall, Sri Lanka are a pretty average batting side. They win because they generally don't need to score as many runs as other teams thanks to their freakish and hugely varied bowling attack.
Sri Lanka's best batsman
In the final, Sri Lanka's best batsmen was Yuvraj Singh. That is unarguable. Kumar Sangakkara played well, but no willow-wielder did more to ensure a Sri Lankan victory than Yuvi. The sad fact is that this is distracting from one of the great one-day team bowling performances.
Yes, Yuvraj seemed like he'd never held a cricket bat before, but Sri Lanka exploited that masterfully. Batsmen often start scratchily, but then they somehow get one away and suddenly everything's fine. However, Sachithra Senanayake and Lasith Malinga in particular managed to make Yuvraj's scratchiness persist for long enough that it became 'a thing'. From there, they just rode a wave of uncertain mishits, allowing their victim the strike, until Nuwan Kulasekara foolishly dismissed him.
But perhaps that wicket wasn't a mistake. This might not sound credible if you happen to have seen Yuvraj's innings, but perhaps Sri Lanka's bowlers actually wanted to get him out. Why would they do this? What possible reason might they have had for wanting to sweep aside the batting depression and bring in a Dhoni front? Well maybe they wanted to make a point – for it was not just Yuvraj who struggled.
Not just Yuvraj
India basically have just one batsman who can come in and start hitting boundaries from the first ball they face and that is the perennially ace-shit Suresh Raina, a flawed batsman with a wonderful ability to take a swing. But no, this was a man's job. Things were looking tough out there, so Dhoni made a big show of taking responsibility and moved himself up the order.
Intent on salvaging things for his team LIKE THE HERO HE IS, Dhoni promptly made four not out off seven balls, monopolising the strike in the process.
So maybe it wasn't just Yuvraj. Maybe it was Yuvraj's poor form coming up against an organised, skilled, well drilled bowling attack which just happens to include pretty much the finest death bowler to have played the game.
25 Appeals
26
Growing up, our home town had one cinema, which had two screens. If you wanted to watch a film, you watched what was on. That's the only possible explanation as to how we once found ourself watching Far and Away, starring Tom Cruise and Nicole Kidman.
Towards the end of the film, just as the plot was reaching its climax, the cinema lost visuals. The sound remained, but the picture went, returning some time later for about a minute of denouement.
No-one complained. Not one single person. Make of that what you will, Ron Howard.
We mention this only because today's semi-final between Sri Lanka and the West Indies feels like the exact opposite of that. The Windies were well behind the run-rate, but that's the way they pace a chase, counting on the Sammy factor to make up the shortfall in the last few overs. However, the match was rained off with our man at the crease, not having faced a ball.
Enter hero, music swells, film ends.
26 Appeals
12
Minnows, upsets, India v Pakistan and the semi-finals already – this World T20 is getting the job done. And while some people claim that Twenty20 can be a lottery, you can make a strong case for the four remaining teams also being the four strongest.
Sri Lanka v West Indies
Darren Sammy is averaging a hundred in this tournament with a strike rate of  224. He's managed to make an extraordinary impact in just 45 balls at the crease. Rangana Herath has played even less cricket but he too has made his mark. Bowling just 21 deliveries, he is currently averaging 0.60.
That sort of sums these teams up. Both seem like proper Twenty20 sides, chock full of weirdness and heavery. Neither gets too disheartened whether chasing a big total or defending a small one. We've no idea who'll win, which is the way we like it.
India v South Africa
Insofar as any team can have reliable batting in Twenty20, India have reliable batting, but their bowling is more than doing a job in these conditions. Hardly anyone's going for runs and in fact this is probably why the batting has appeared solid. They've been able to play within themselves.
For their part, South Africa have been uncharacteristically erratic. They've been generally underwhelming but with flashes of individual brilliance and appear to be working to Broad's Law about only needing a maximum of two or three players to play well in this format. We'd bet on India, but unfortunately we don't hold a position of responsibility within the BCCI and are therefore not permitted to lay wagers on cricket matches.
12 Appeals
17
As assassins go, Sri Lanka's Rangana Herath is sort of chubby and non-threatening looking. However, after taking five wickets for three runs in 3.3 overs, New Zealand were left feeling like they'd been gummed to death by a capybara. If that weren't enough, there were two run-outs while he was bowling as well.
It was soft, dreamlike carnage, like choking on blancmange or being smothered by Egyptian cotton with an unusually high thread count. Full credit to the captain for bringing him on so early. Nominally, that captain was Lasith Malinga, but being as he didn't seem to know his team at the toss and judging by the flailing arms of Mahela Jayawardene and Kumar Sangakkara in the field, that was little more than an honorary position.
17 Appeals
25
"It's all over baby, because this one's headed to the moon!"
You can always rely on Danny Morrison to deliver fitting commentary on the denouement of a compelling match. A few minutes earlier, he'd used the word 'whippage'. He was on form.
So was Alex Hales, who hit the first Twenty20 international hundred for England – partially making up for the disappointment of being dismissed for 99 against the West Indies in 2012. Eoin Morgan hit the middle overs sixes and then Ravi Bopara somehow hit boundaries off Lasith Malinga at the death to keep things manageable. Hales did the rest.
A large proportion of 'the rest' came in one Ajantha Mendis over, which went for 25, but there was more to the innings than that. Chasing down 190 is no mean feat.
Other than that, England were dreadful, dropping as many catches as they took and one more than the umpires thought they took – third umpire, Steve Davis, brushing the vodka bottles asides to mash the 'not out' button with his face in response to a Mahela Jayawardene golden duck.
England probably have to beat South Africa to qualify for the semi-finals. And the Netherlands.
25 Appeals
30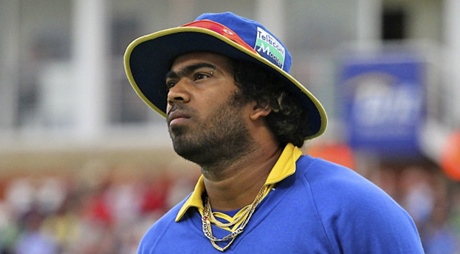 In Cricinfo's preview, it is suggested that England might target Ajantha Mendis. That is the best plan going: England batsmen targeting a weird spin bowler – England's batsmen being famously good against weird spin bowlers. But it's that or try and hit Lasith Malinga for six, so attacking Mendis it is.
It will take a marked change in fortunes for both teams if this is to end in an England win. The contrast is great. Sri Lanka settled on a way of playing quite some time ago and it works for them. For their part, England are trying things. 'You never know' seems to be their motto. Sri Lanka can afford to leave out wily old Rangana Herath who goes at less than a run a ball in domestic Twenty20 and not much more than that in the six internationals he's played. England have Moeen Ali at three.
We've mentioned Ali before and we don't want you to get the impression that we don't rate him. He's a good player, we expect to see more of him and we'll be willing him to do well when he comes to the crease. We're only being critical of the fact that England are entering a must-win World Cup game with a pivotal batsman for whom "the 36 against New Zealand revealed glimpses of his ability" according to that Cricinfo preview.
Ali's international experience is genuinely measured in weeks. That's not his fault, but we don't really buy the argument that inexperienced players often play with greater freedom. That's just rhetoric masking the fact that your planning was crap. In knock-out matches (which this basically is) you're usually better off with players who are numb to the less important aspects of playing for your country.
A 32-ball Moeen Ali hundred will not disprove this. All that would mean is that England's selectors and management got lucky. If they truly knew he was capable of such a thing, he should have been brought into the side months ago.
30 Appeals
19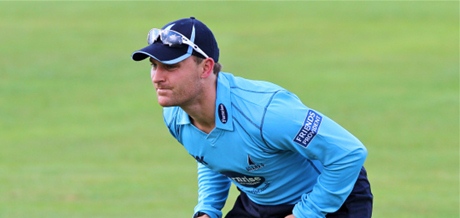 It's a week in which teams have been relying on their big name, 30-something batsmen. This isn't a coincidence. That's just the way Test cricket works.
Kumar Sangakkara has indulged in some average bolsteration by hitting 424 runs in the second Test against Bangladesh. For their part, Bangladesh managed two runs more than that in their first innings, which isn't a bad effort.
In New Zealand, Brendon McCullum made 224 against India, who are now 130-4 in reply. India of course tour England in the summer and after seeing real fight from their batsmen in South Africa, we think they'll provide stern opposition. Then again, you wonder who wouldn't fancy their chances of steamrollering England at the minute. No-one even knows who plays for them any more. Cook, Bell, Broad, Anderson…
India's pace bowling is still pretty wonky, but New Zealand's is looking stronger these days. At the time of writing, Trent Boult had 74 Test wickets at 26.09 and rarely seems to let them down, home or away, while Tim Southee's passed 100 wickets by the age of 25. Neil Wagner also bowls for New Zealand.
19 Appeals
14
Okay, let's do this. Let's write a 200-word article in which we somehow find a new way of emphasising how wonderful the third Test match between Pakistan and Sri Lanka was for readers who already know precisely how wonderful it was and who probably followed the match much more closely than we did anyway.
We'll also shoe-horn in a hilarious joke at our own expense which somehow makes a wider point about cricket with additional implications for wider society. We'll do this off the top of our head during a break at work while trying to block out the world's worst radio station. The first comment will then relate to why we haven't yet covered some earth-shattering news which one of Cricinfo's billion writers has broken during a live transcription of a Mashrafe Mortaza press conference which was supposed to be about the chances of Khulna Division in next year's whatever-the-hell-Bangladesh's-first-class-competition-is-called. The resultant masterpiece – which will obviously be nothing of the sort – will then sit in prime position on a website of almost no significance for a matter of hours before the moron of a writer feels he needs to add something 'fresh', thus pushing the article further down the page, where it will never again be seen by a human.
Alternatively, we could have some sort of tetchy meltdown and one of you can point out that we've actually written 236 words, plus a rubbish headline.
14 Appeals
33
And by some margin.
Even India's bowling's doing the job at the minute. They usually win one-dayers despite holding some sort of festival of pie-chucking when they're in the field, so now they're all but unbeatable.
As for the batting, Rohit Sharma's become unexpectedly efficient, while Shikhar Dhawan and his moustache remain the players of the tournament. Kohli, Karthik and Dhoni are barely needed.
This side actually looks miles better than the one that won the World Cup. They fully deserve to share the Champions Trophy following Sunday's rain abandonment.
33 Appeals
16
Remember Ajantha Mendis? That's kind of died down a bit, hasn't it? He isn't even in the Sri Lanka squad.
There seems to be an assumption that India will win the second semi-final. They've been playing very well and they look the stronger team with a greater number of high quality batsmen, but Sri Lanka are not to be underestimated. For many years now it's felt like the end of a Sri Lankan era, but somehow it's never quite happened. Their middle-aged core has not yet spoilt.
That said, Sri Lanka's main bowling weapon is Lasith Malinga and if there's one nation that is entirely unarsed by Malinga, it's India. Not only do they know him from the near-daily one-day internationals these two sides for some reason choose to play, but he's also been one of the central figures in each season of the IPL.
Which side will get to sit inside playing darts and studying Duckworth-Lewis charts on Sunday before finally accepting that there's going to be no play and getting stuck into the pints of mild instead? In just a few short hours, the answer will be revealed.
16 Appeals